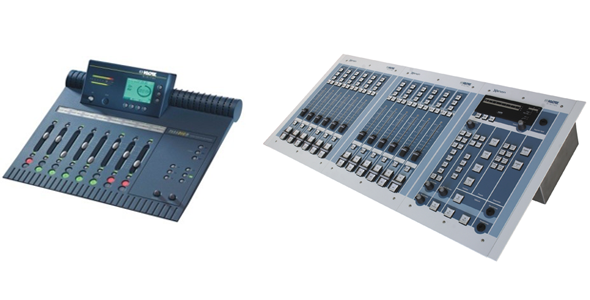 KLOTZ Paradigm (left) 1998 and XENON 2004
It's time for a change.
We believe that tools for audio production must be designed to allow live content to be created in an entirely new, relevant and agile manner.
They must pave the way for evolutionary business models for media companies, to the benefit of both advertisers and audiences.
Over the past 20 years the benefits of 'digitisation' within radio stations has not kept pace with benefits experienced in other sectors. This has resulted in increased overheads, a disappointing return on investment and a need for a disproportionate level of outsourced technical support.
Klotz Media Solutions is a collaboration between Thomas Klotz (founder of Klotz Digital and Klotz Communications) and Phil Collins (founder of Clyde Electronics and Clyde Broadcast).
Having been involved with the design and manufacture of radio studio equipment for over four decades, Thomas and Phil believe that there are opportunities for more tangible end user benefits arising from the use of digital technology, which our new production platforms embrace.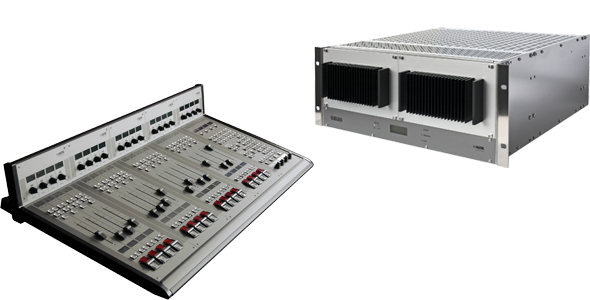 KLOTZ Decennium and VADIS 888 audio engine – both 2008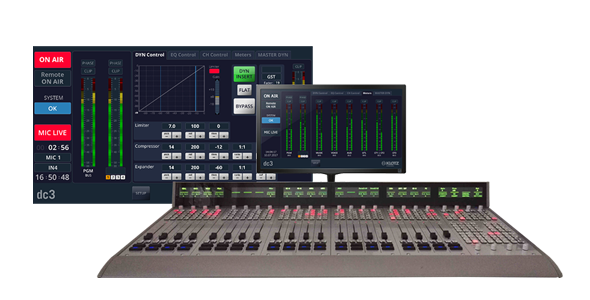 KLOTZ DC-3 2017
We see current technology as being overly complex, without offering sufficient tangible benefits. In times when digital marketing promises transparency and agile reaction to customers' requirements and expectations, radio stations are unable to offer anything new, allowing other forms of media to overtake them.
We believe that any innovation should encompass all potential stake-holders.
For this reason we have listened carefully to presenters, producers, marketers, salesmen, brand-champions and ad agencies;  we have engaged with thousands of radio listeners.
This valuable insight allows us to use our technology to directly affect your bottom line; an essential but all too often overlooked consideration at the time of capital expenditure.
Our INTEGRA Production Platforms not only offer remarkably intuitive user interfaces, but uniquely provide broadcasters the opportunity to gauge real-time audience feedback – allowing content to be modified accordingly – for the benefit of both listeners and advertisers.
This revolutionary approach, marrying traditional broadcasting with social media engagement, introduces the possibility of entirely new formats, which with our team of industry experts we can help you develop.
Time to embrace the change.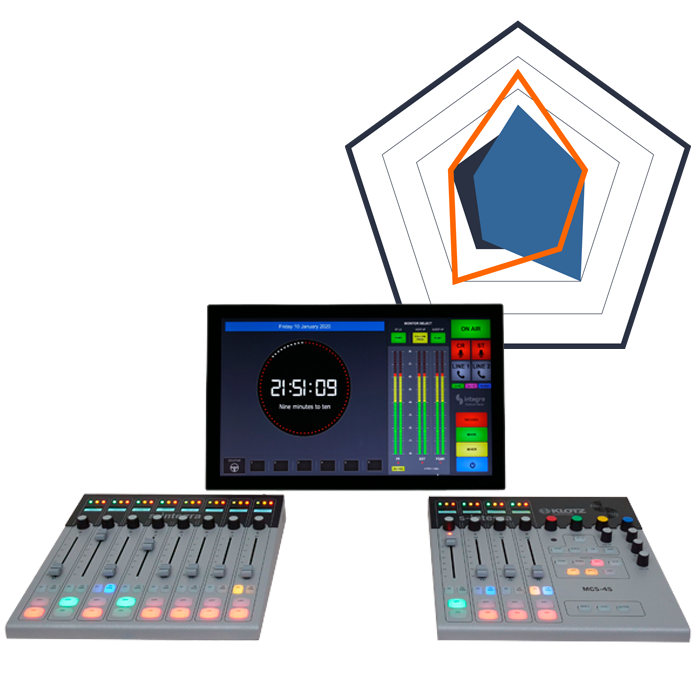 Our next generation of INTEGRA broadcast consoles builds on our combined experience and expertise